Have Some Tea in South Florida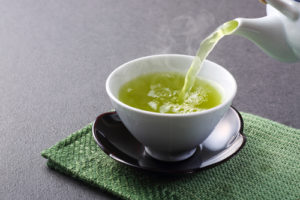 They say that drinking certain types of tea can have a tremendous amount of benefits on the body, particularly herbal or green tea. Sometimes the best way to deal with the stress of life is to just sit down and enjoy an afternoon tea, and there are several places nearby that provide a nice experience.
We'll begin with Ladurée, located on popular Lincoln Road. Well-known for its incredible macarons, Ladurée is a Parisian style bakery featuring plenty of delectable items including a fruit platter, homemade sorbet, and of course tea. Sit back and enjoy the ambiance at this traditional bakery just off of Alton Road.
Lea's Tea Room on Collins Avenue in Bal Harbour is recognized for its French cuisine, offering small or large meal items intended to complement its array of tea flavors. Choose from white, black, or green tea. If you need something light, the chicken and goat cheese salad goes very well with a nice cup of green passion tea.
Did you know that the Biltmore Hotel in Coral Gables specializes in afternoon tea? Beginning on Wednesday through Sunday, you can have items like English scone with a mimosa or a cup of tea. During the holidays, guests can enjoy specially themed high tea.
This update is presented by Miami Beach Realtor Tim Allen of Blackstone International Realty, specializing in Yacht Club at Portofino.  If you are interested in Miami Beach condos such as the Continuum condos for sale, call Continuum expert Tim at 305-588-2451 for information on sales and rentals.